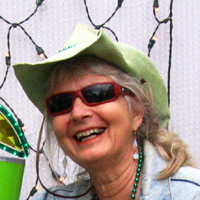 Come join us (and a bunch of other people!) to Ride with the Mayor of North Richland Hills.
When:  Tuesday, September 5, 6:30 p.m.
Where:  This ride leaves from Cross Timbers Park, 7680 Douglas Lane.
For more complete information, go to the website:  https://www.nrhtx.com/766/Round-the-Town-with-Oscar
Micah has been regularly showing up at this ride.  However, this time Mike and Rebecca will join him.  Look for the Easy Street van.  We will be there at least by 6 and are looking forward to joining in this fun.
Oh, and there is something on the website about this being a "Healthy Heart Ride, Wear Red."  So, let's support them in that too.