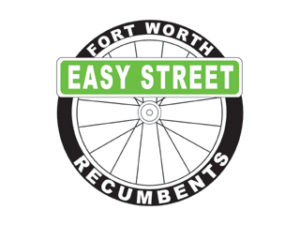 Well, here goes. Without much warning, on my own sense of logic and timing, I'm launching a crowdfunding campaign to open a second Easy Street Recumbents in greater Fort Worth, TX.This campaign runs through December 15th.

https://www.indiegogo.com/projects/esrnorthtx-bicycle/x/17329196#/ (watch the cute video and read all about it)
Despite the suddenness of this announcement there has been quite a lot of ground work behind this, some going back years. I've located an excellent space, well-positioned, right on paved trail, accessible, well laid out, and affordable. I've got the staff to manage it and the supplies to equip it. If this goes on schedule we'll be up and running by spring.
I've always flown by the seat of my pants, knowing no alternative, and this crowdfunding campaign is no different. I'm sure it would look better if I went public having $15K of some rich uncle's money in the kitty, but I don't. I'm just launching it and getting to work on it.
Please have a look at all this. You've got until December 15 to contribute. If you see the value then please share this, as my own voice won't be enough. Honestly, please share this if you want to see this succeed.

If you've been wanting an ESR in Houston or San Antonio don't despair. I've reasons for starting with Fort Worth.  If you can help me get a second shop going then that makes the next one all the more do-able.  DFW will absorb a lot of my attention over the next year, but if you are serious about getting a shop closer to you then talk to me.