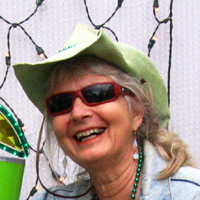 When:  Saturday, September 9, 7:30 a.m.
Where:  Meet at the Twin Lakes Family YMCA,
204 E. Little Elm Trail, Cedar Park
Look for the Easy Street van in the northeast
area of the parking lot.
GPS coordinates:  30.494421,-97.808023
This is the next of our monthly community rides, open to anyone you'd like to invite.  It is mostly paved, some pea gravel; easy to get through or around.  7.6 miles to Hairy Man Rd and back.  Bring what you need; sunscreen, water, snacks, etc.  I don't expect any last minute changes, but if there are any, they will be posted on our Facebook page.